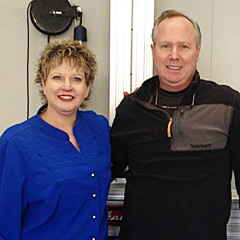 Tom & Lynn Bellinger
We are the namesake of the business.  Mike and Casey are the heart and soul.  We all, as a team, understand and share the vision for our company by combining our unique knowledge, skills, talents and abilities.In Mike and Casey we have found the energy and customer understanding and care that is the basis of a family-owned business, and they reinforce our customer's choice to talk one-on-one personally with either of them.   We are so pleased and proud with the comments our customer's share with us about both Mike and Casey.   Together they also adhere to a "Do it right – the FIRST time" attitude.   The Bellinger family business started in the '50's in Salem and we know that Mike and Casey continue our legacy of not watching & wondering what is happening, but rather making things happen by taking the initiative to identify opportunities and acting on them by creating solutions.   They share the value of our customers and continue to build strong lasting relationships as well as setting goals and objectives for a cohesive team effort.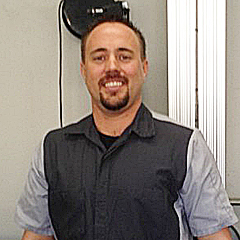 Mike Sullivan
I was born in Alaska and & have been in Salem for 29 years. I'm currently the shop's Manager and have been in my field for 17 years.  My family and I enjoy boating, RVing & getting together for my Traeger meals!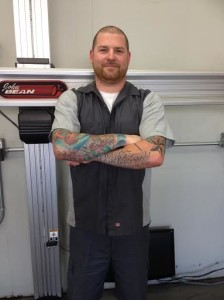 Casey Cox
I am the Lead Technician with over 20 years experience and have Honda Certification as well as I have been specializing on Subarus for over 12 years.  I do I work on all types of vehicles as well and continue to fine tune my continuing study of Volvos.  I enjoy spending time with my family from summer time adventures to playing in the snow in Bend.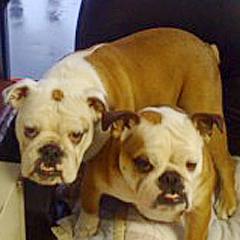 KoKo & KaLi (Retired)
Two English Bulldogs ("The Girls") have 'worked' for us at our shop and are now retired. Many of our customers know KoKo and KaLi and still ask after them. The Girls enjoyed their "15 minutes of fame" by appearing for a year in the local telephone book yellow pages in our company ad. We are not sure for the reason of their retirement but surmised it had something to do with non-payment for their yellow pages appearance.